"Breathe" Necklace
Regular price
$74.99 CAD
Sale price
$64.99 CAD
Unit price
per
Sale
Sold out
Breathe Necklace is meant to look like an accessory to others, yet act as a powerful mindfulness tool for you.
Symbolism
Every time you see it in the mirror or have an urge to touch or fidget with it, remember to take three deep breaths. Each of the three rings represents a breath and taking just three deep breaths throughout the day can help reduce anxiety levels and clear your mind. You can also use the rings and raised dots as a tactile meditation.
When to use it
It's a good practice to focus on your breath throughout the day, but you might find that there are times you particularly need to go through this short exercise - whenever you need to let go, refocus or calm down.
Instructions
Start by placing your finger on one of the raised dots in the outer ring. As you take a deep breath, slowly follow the ring until you hit the next raised dot, then hold your breath for a few seconds. As you breathe out, continue moving your finger along the ring to the original raised dot you started the breath with. Hold your breath for a few seconds to complete the cycle. Repeat twice more with the inner rings each time deepening your breath even more.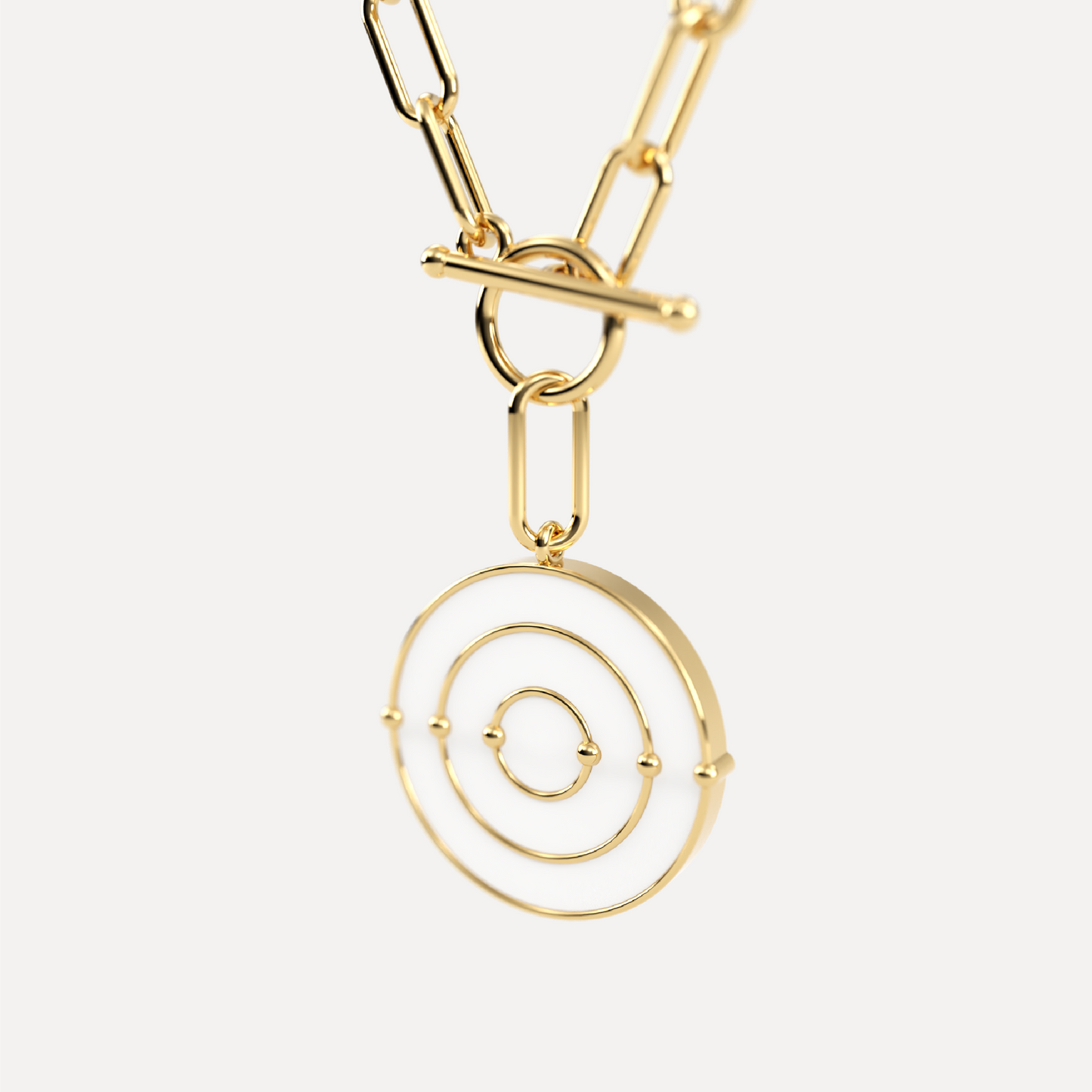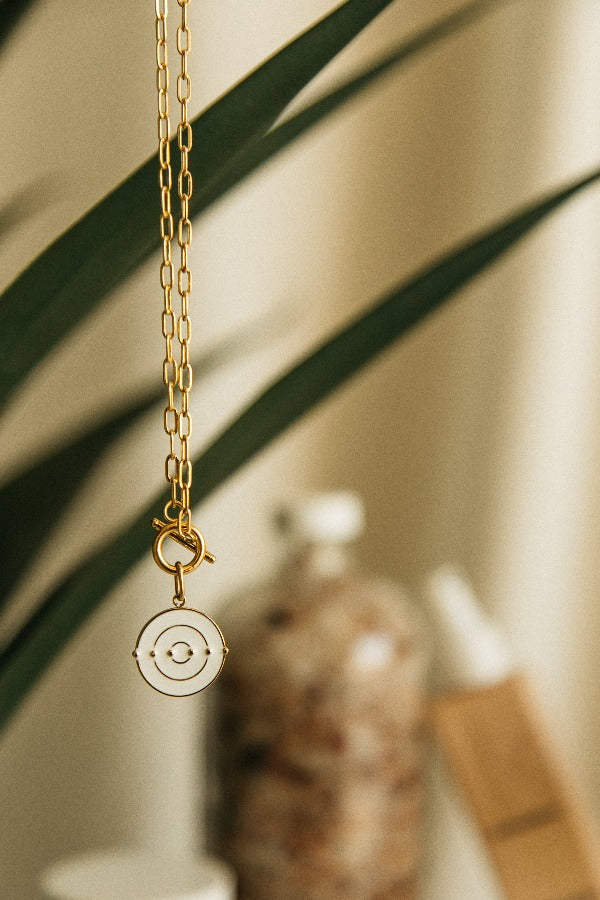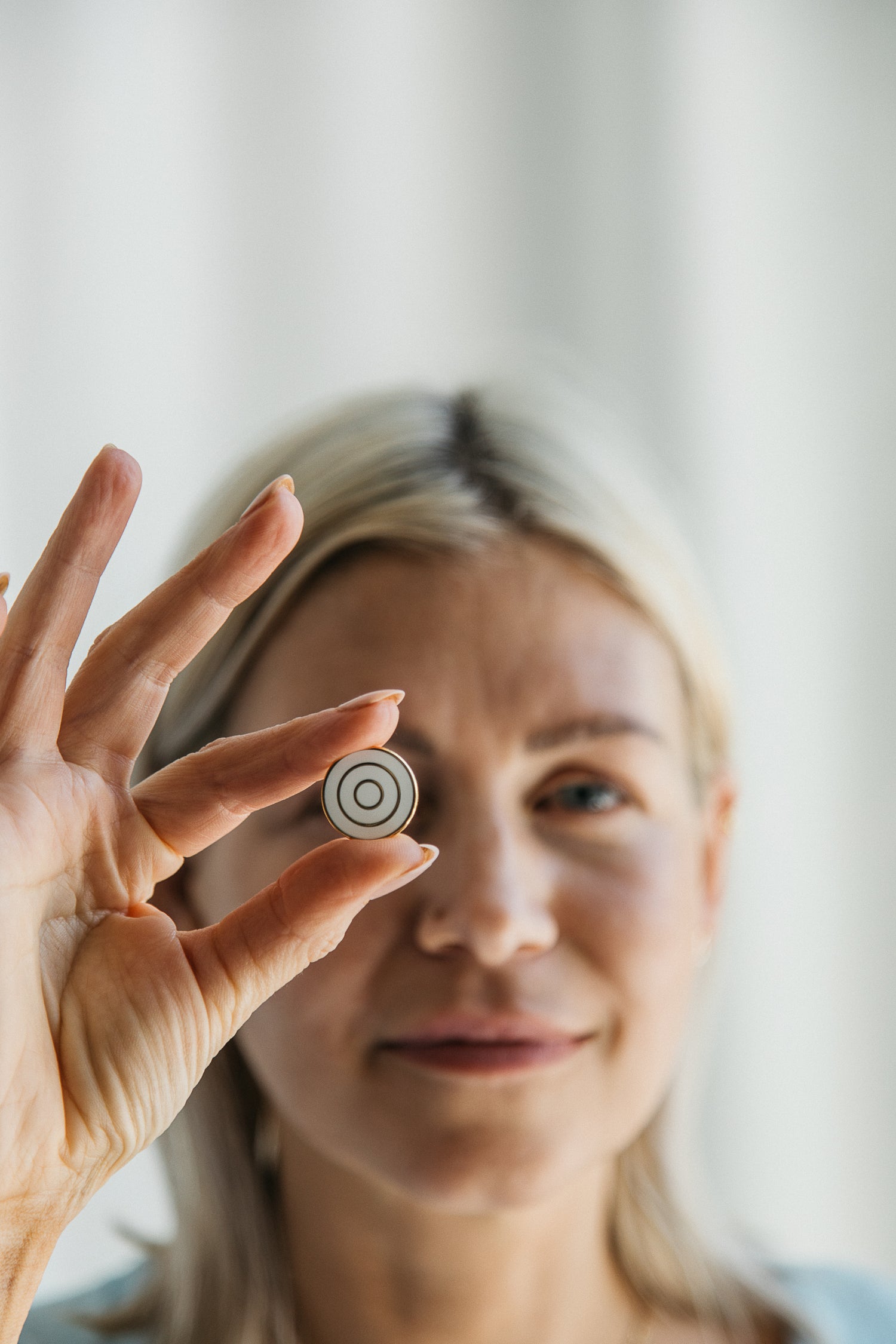 "Very bright and shiny!"
This enamel pin is even more beautiful in person! Very bright and shiny. Came with very nice packaging and a lovely mindfulness card.
Read more reviews
Looks like an accessory to others, acts as a powerful mindfulness tool for you
Meaningful

Each peace has been designed with a powerful affirmation in mind.

Premium Quality

Our jewelry goes through elaborate quality checks to make sure you receive only the best quality product.

Visual Meditation

Can be used for visual and tactile meditation throughout the day.

Stress Relief

Meant to reduce stress and anxiety by acting as a mindfulness cue.